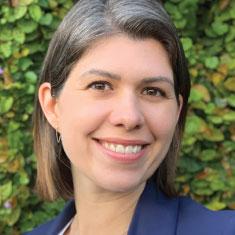 Dr Harriet Kennedy (formerly Harriet Cheng)
MBChB, FRACP, FNZDS
Dr Kennedy graduated with Distinction from Auckland Medical School in 2006. Her advanced training in dermatology was in Hamilton and Auckland with further dermatology fellowship training in Sydney at St Vincent's Hospital and The Skin and Cancer Foundation Australia. During this time she completed a master's degree in patch testing and skin contact allergies at the University of Sydney.
In addition to working at Auckland Dermatology, Dr Kennedy is a senior medical officer at Auckland DHB consulting for dermatology and the vulva clinic at National Women's Health. She is an associate editor for the Australasian Journal of Dermatology and has ongoing research interests are allergic contact dermatitis and female genital dermatology.
Dr Kennedy has experience in a wide variety of dermatological conditions including medical dermatology, rashes and skin cancer. She has special interests in vulval skin conditions, cosmetic dermatology and patch testing for skin allergy.